CBD from an Orange Peel? Japanese Company Makes a Citrus Discovery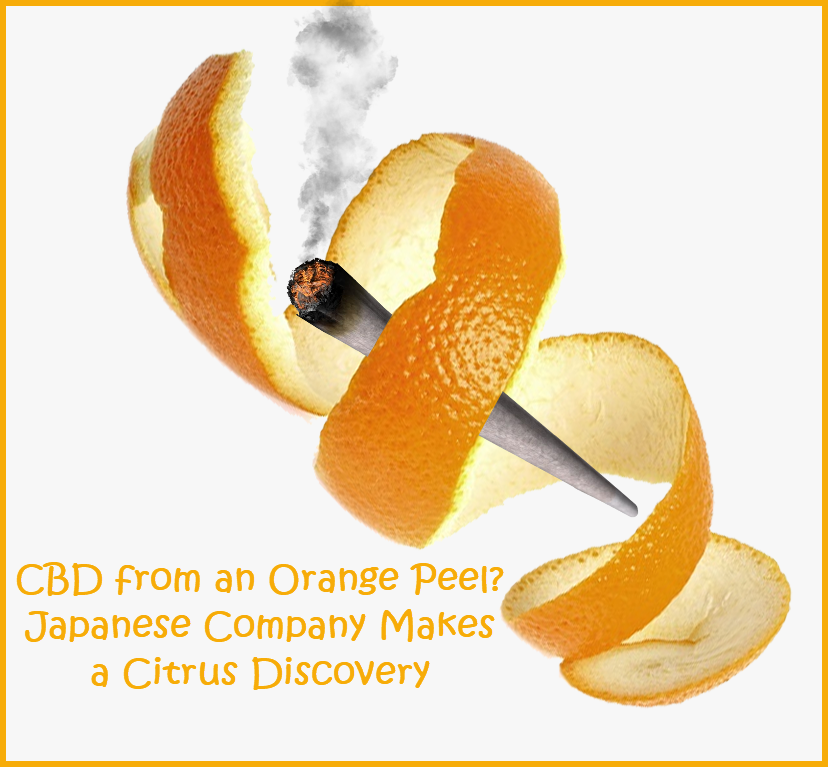 As CBD's popularity continues to skyrocket, more and more people have started hopping on the bandwagon, and for good reason. The cannabis compound packs a punch when it comes its therapeutic benefits with its ability to treat an ever-expanding list of diseases and conditions. However, as most CBD products contain at least 0.3 percent of THC, it is still illegal to produce and sell these products in many countries where marijuana is still illegal. But that may soon change thanks to one Japanese company that's found a way to produce CBD products without using the cannabis plant.
Hiro International, an Osaka-based Japanese company, has found a way to derive Cannabidiol (CBD) from orange peels. Ryousuke Koseki, the company's spokesperson said that the new product could make CBD available in countries with strict rules against THC and other cannabis-derived products as it contains zero THC.
Established in 1984, for a long time, the company mainly operated as a fruit and fruit juice importer. But earlier this year, the company announced that it had discovered that the orange peels it imported from the US contained CBD that was structurally identical to the CBD found in hemp. The company has since become capable of distilling the orange peel-derived CBD into oil for multiple applications and now offers a wide range of healthcare and beauty products containing CBD oil from orange peels, including lip balms, make-up removers, and body lotions, among others.
"Orange-derived CBD Oil has the same ingredients as hemp CBD, similar effects, and additionally, zero danger in terms of THC intake and legality. This discovery offers a different CBD story, which is better than the currently standing CBD narrative to the consumers, Koseki said.
If the therapeutic effects of this type of CBD can compare or even exceed that of its cannabis-derived counterpart, this could signal a breakthrough for the industry and could mean that more people will be able to access its benefits without fear of breaking the law.
In Japan, where the Hiro International is based, laws against marijuana are particularly strict, and even trace amounts of THC are punishable. This presents a huge barrier for those afflicted with conditions and diseases that CBD can famously treat, such as epilepsy, arthritis, chronic pain, anxiety and depression, some forms of cancer, skin issues, Crohn's and other GI-tract-related conditions.
Though Hiro International's orange CBD was a relatively recent discovery, a Portland-based company called Citrus CBD has been operating and offering orange peel-derived CBD since 2018. According to the company's website, its CBD products test at purity levels that range between 99.7 to 99.9 percent. They also boast products that are free of pesticides, heavy metals, solvents, and GMOs.
Although more research still needs to be done into orange CBD's efficacy, studies on non-cannabis-derived CBD have shown promising results. One study, on ImmunAG, a Humulus-derived CBD extract, was found to be more effective at reducing calcification in the heart than cannabis-derived CBD at every concentration.
The Humulus plant is a variety of hops that, when cross-bred with cannabis, produces high quantities of Cannabidiol. ImmunAG has a CBD concentration of 18 percent, making It a viable alternative to purely cannabis-derived CBD.
To test its efficacy, researchers tested for its ability to reduce valvular interstitial cell calcification in the human heart, which can lead to heart disease.
According to Donish Cushing, the lead author of the study: "The research demonstrated that a combination of high bioactivity CBD, BCP, and HUM reduces VIC calcification more than high bioactivity CBD alone. As phytoceutical approaches to medicine continue to gain traction, an uncovering of the ways that each of these properties interact will constitute an exciting new frontier for science."
However, these non-cannabis sources of CBD are not without its skeptics. In 2017, Vice wrote about the scientists who questioned the mechanics behind ImmunAG's hops-derived CBD and asked that scientific evidence to its veracity and the company's methods be published.
Jonathan Page, a professor at the the University of British Columbia, told Vice, "It's really puzzling to me. As far as scientific literature goes there has been no reported case of CBD being isolated from the hop plant."
"To Isodiol, I say show us the evidence. A corporate press release is not scientific evidence," he added. If the company has presented it since then, it hasn't been published on its website.
With CBD's continued rise in popularity and the market's immense growth, the temptation to cash in on the hype may be too strong for many companies to resist. The global CBD market is expected to reach USD 23.6 billion by 2025. And while orange peel-derived CBD holds a lot of promise, only time, and certainly more research, will tell if it will be able to rival the original.
CITRUS MARIJUANA, READ MORE…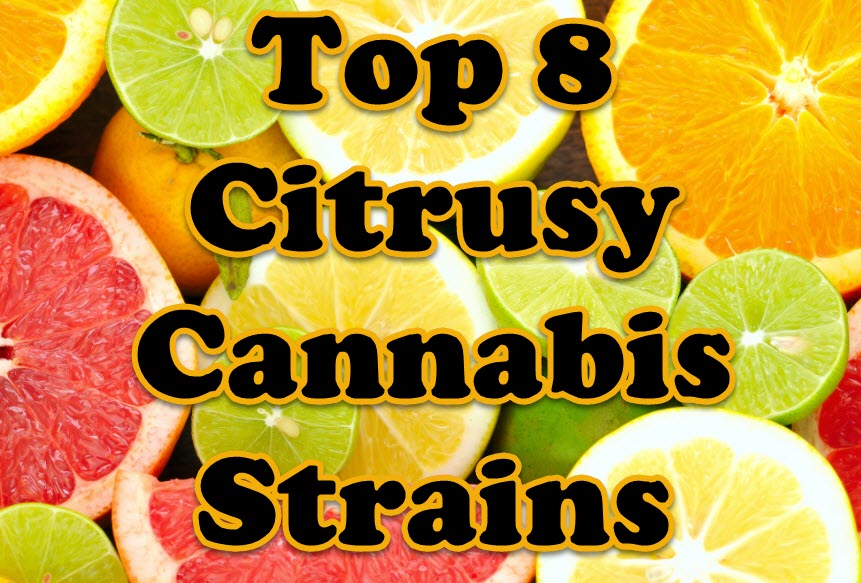 8 CITRUS CANNABIS STRAINS TO GET YOU FRUITY HIGH!
OR..