Green Wednesday – Get All Your Weed at Half Price?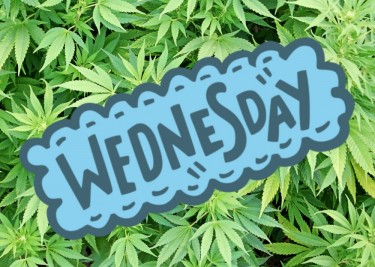 Record-breaking sales days such as Cyber Monday and Black Friday have nothing on the upcoming Green Wednesday.
Also known as Weed Wednesday, it happens on the Wednesday just before Thanksgiving. Get your cash and cards ready because it's the perfect opportunity to stockpile on all your favorite cannabis products just before we enter the holiday season. Sales data has shown that Thanksgiving as well is an important day to rake in the sales, so you can expect awesome promotions and deals that aren't usually available the rest of the year.
Besides, if you want to have an awesome Thanksgiving party, you're going to need lots of weed. Dispensaries all over the United States are already gearing up for one
Amazing Sales Await Cannabis Shops
Based on 2019 data from research firm Headset, last year's Green Wednesday saw a 40% spike in total sales compared to the average sales from the four last Wednesdays. There was also an increase in discount, from 11.2% up to 12.8%, which is up by 14.2%. However, despite modest discounts considering the type of holiday, cannabis businesses saw voluminous sales.
Because of the increase in purchases right before Thanksgiving, many cannabis brands and dispensaries use Green Wednesday as a lucrative opportunity to launch new products and strains. As consumers, it's a great idea to take advantage of the terrific prices and stock up on all your favorite products at a discounted rate. You can also use Green Wednesday to ensure you have enough supply for the long weekend.
There will also be lots of deals available online. According to Jane, an online cannabis portal, visitors on their website saw an 18% jump compared to visits on the previous 4 Wednesdays.
What To Buy
A huge range of cannabis products will be available at discounts on Green Wednesday. With all the choices out there, how do you decide what to buy? Well, discreet and odorless items have been shown to be the most popular options. You can also buy Christmas gifts such as topicals for the holiday season.
Since many dispensaries use Green Wednesday as a chance to showcase new products, this is the perfect time to experiment with things you've never tried before. Headset data also shows that cannabis beverages have seen the biggest increase in sales right before Thanksgiving, they have seen a 93% spike based on data. After all, beverages are a delicious and refreshing way to get high discreetly, so be sure you stock up your refrigerator with them.
On holiday weekends, edibles are also another popular choice. Odorless, delicious, and available in so many tastes and flavors: you just can't go wrong with edibles. If you are on the lookout for gifts, topicals are always appreciated by the recipient. They are also good for personal use so treat yourself to some luxurious bath bombs, lotion, or even lubricants.
Getting The Best Deals On Green Wednesday
For recreational cannabis users in legal states, Green Wednesday deals will get even sweeter if you have loyalty or rewards points. However, medical cannabis users can also apply for some discounts when visiting a dispensary for the first time. Ask your favorite neighborhood dispensary about any points or perks you may have as a loyal customer. They might even give you free items if you have accumulated enough points.
This is also a good time to visit a new dispensary, as you could get lucky with "new patient" deals for medical consumers. Some exciting new patient deals to look out for are buy one take one, wholesale prices on edibles and cartridges, and so much more.
What Businesses Can Do
If you're wondering how to rake in the sales on Green Wednesday, here are some helpful tips:
Get active on social media: A promotion for your cannabis business won't do much if people don't know about it. Social media is the cheapest (or even free) way to get the word out as a cannabis company. Make sure your social media posts are up to date leading up to Thanksgiving, and use interesting media such as pictures, infographics, memes, and even videos to entice customers. Let people know exactly what you are selling and how much the discounts will be or what the promotions are.
Make your promotions enticing for the holidays – and decorate your dispensary too! Add holiday charm to your shop to give your customers a good, warm, fuzzy feeling when they shop – everyone could use some of that these days.
Get in touch with your loyal customers to give them exclusive offers that aren't available to everyone else. If you haven't been active with your loyalty program, now is the best time to start.
Text promotions out to your customers. This will help make your promotions known to people that don't check social media as much, and people respond to texts with more urgency than social media. It will built trust while helping you get the word out much quicker.
So what are you planning to buy this Green Wednesday?
SAVING MONEY ON YOUR MARIJUANA PURCHASES, READ MORE…
ONE WAY TO ALWAYS SAVE MONEY ON OUR CANNABIS PURCHASE!
OR..