Is a Marijuana Business Franchise a Good Idea Right Now?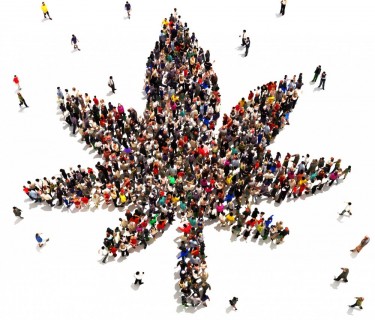 Franchising has long been recognized as a lucrative business model in the United States.
In 2019, franchise establishments generated some $787.5 billion dollars while creating jobs for over 8 million people. Given these statistics, it's no surprise that many entrepreneurs want in on the franchise industry.
Entrepreneurs in the cannabis industry are not excluded. Franchising is rising in popularity as an effective way to get one foot into the industry, though those who are keen to do it have to keep in mind that franchising a cannabis business has its own unique set of principles and challenges. On the other hand, for entrepreneurs who already have a successful cannabis business, you might want to consider opening up the option for others to franchise your business because it will allow to expand quickly while making more money.
And when you think about it, franchising and the cannabis industry are a match made in heaven. There already is a high demand for cannabis products, plus there are so many wonderful brands to choose from. On top of all of that, there's LOTS of money going around.
Here's what you need to consider.
Benefits of Franchising Your Business
Franchising is essentially a way for entrepreneurs to access a market by paying an initial upfront fee then the corresponding royalties to the franchisor. Entrepreneurs can then use their trademark, branding, and business model to sell a product or a service while enjoying ongoing support from the franchisor as they grow their business.
The entrepreneur or franchisee then invests financially, working towards a successful new joint venture of the product or service in a new location. As a result, you get a win-win business partnership because you are both working together for a common interest.
For the franchisor, there are numerous benefits; it will enable you to locate new investors or gain capital that you need to expand operations simply by licensing your business out to a franchisee. You can earn great returns, which would be so much more than what you would earn if you did everything yourself. You would get paid the initial franchise fee and there are other opportunities to earn later on such as through other ongoing fees, co-op marketing funds, and other types of revenue streams.
Challenges of Franchising Your Cannabis Business
Sure, that all sounds great, right?
But you also have to think about certain aspects of franchising, most especially the challenges involved. Understanding the caveats will help you make the right decision in understanding if franchising a cannabis industry is right for you, and if you believe it is, what products and services you should go with.
It's important to realize that franchising a cannabis dispensary can be tougher than other types of cannabis businesses. That's because dispensaries have to comply with stringent regulations for their inventory, branding, financials, and other aspects of the business, which makes it difficult to mirror if they are already successful in a specific state or location. For example, cannabis product packaging alone already entails following strict localized laws, so you are going to have to think about how to replicate that in another state.
Another significant matter to keep in mind is that franchising a cannabis business (or getting into any kind of cannabis business for that matter) already comes with the "sudden death risk", which can be found in the Franchise Disclosure Document. It means that for as long as cannabis is still illegal in the eyes of the federal government, the federal authorities have the right to close your business any time they deem necessary.
What To Ask Yourself Before Getting Into A Cannabis Franchising Business
Having said all that, here are some questions you should think about to determine if cannabis franchising is right for you:
Do I have an appetite for risk?
Cannabis is increasingly popular, as a majority of Americans now want to legalize the drug. However, it's still illegal federally, so the Drug Enforcement Administration could still shut down any cannabusiness anytime, anywhere. While this doesn't really happen, it's still a real-life threat that can happen, so it's good to be fully prepared in case it does.
It hasn't stopped thousands of cannabis businesses from sprouting up in legal states, though. But to succeed with your cannabis business franchise, it's best that you have a decent appetite for risk so that you're comfortable navigating the many gray areas legally present in the industry. It also helps to ask potential franchisors if they are going to help with legal support in the event that the federal authorities do come around unexpectedly.
Do I enjoy following a system?
At its most basic, cannabis franchises have a system of its own just like all other franchise opportunities. There is a franchise fee to be paid, and in turn, you get a system that's already built, which you will have to implement and follow. What this does is creates a consistent experience throughout most especially for the customer whenever they come across various chains of the franchise, so you will be expected to comply. If the thought of following business orders doesn't feel right, then maybe franchising isn't for you.
Is it a legitimate franchise opportunity?
Offers for cannabis franchises are a dime a dozen, and only a few of them are for real. Be sure to do a thorough due diligence check on every offer you are considering. Only go for SEC-regulated businesses, and the truth is that there's only a handful of them at the moment. One key way to tell if they are real and legitimate is to check for a Franchise Disclosure Document (FDD) which is available with the SEC in the state they're operating in.
Can I afford this investment?
There is a significant financial investment needed to buy a franchise, and you will need capital. It can range from $300,000 to as much as $2.5 million. Before you decide on going on board with a cannabis franchise, remember that it can be challenging to locate investors or get a loan because the cannabis industry still has numerous legal gray areas.
Given all this, if you can meet all the requirements and feel confident in the financial and legal obligations as well as the risks involved, there's most definitely room for more franchises within the green space.
CANNABIS FRANCHISING, READ MORE…
CAN CBD FRANCHISES LAST WITH FEDERAL MARIJUANA LEGALIZATION?