Pro Cannabis Media Presents Weed Talk NEWS
Join Curt Dalton, Jimmy Young, Debra Borchardt, Solomon Israel, and Phil Adams for your cannabis news this week.
This week on Weed Talk NEWS, your hosts Jimmy Young of Pro Cannabis Media and Curt Dalton of Cannabis.net break down this week's marijuana news in 15 minutes or less.  Our featured reports include Debra Borchardt of the Green Market Report, Solomon Israel of MJ BIZ Daily, and Phil Adams of Vote Pro Pot. 
This week we have big news in the Last Prisoner Project efforts to get non-violent cannabis offenders released from jail as Nevada decided to release thousands of non-violent marijuana offenders.  Last Prisoner Project, the brainchild of cannabis activist Steve DeAngelo, has taken off with great leaps and bounds as the coronavirus has swept through the US jail system.  Non-violent offenders, some serving sentences of over 20 years for growing marijuana, are being released as current laws are outdated and systematically racist in how punishment was given out of the last 50 years. 
Debra Borchardt of the Green Market Report wraps up another week on weed on Wall Street with breakdowns of MJ Jardin earnings as we all more bad news for High Times, as sponsored of their now cancelled "Hemp Cup" are demanding refunds for the cancelled show, and as of now, High Times is not "showing them the money".
Solomon Israel gives us the Canadian cannabis minute and covers what is new in Canadian marijuana markets.  Last but not least, is Phil Adams of Vote Pro Pot to give us the Washington, DC minute.
We wrap up with the Massachusetts Cannabis Control Commission getting a taste of "cannabis muting" as Facebook took down their public service announcements and videos because they deal with a schedule 1 drug, marijuana.  Welcome to the unfair world of cannabis content on major social networks, CCC, just because you are official and state-approved, doesn't mean Facebook, Instagram, Twitter, Google want your business!
Watch this week's show by clicking on the YouTube link below.  If you would like to have your cannabis story told on contribute to your broadcast, write in to jimmy@procannabismedia.com to find out how to become a report for Pro Cannabis Media.  Past episodes and our Weed Talk Now interview series can be found listed below this week's video.
WATCH MORE BELOW…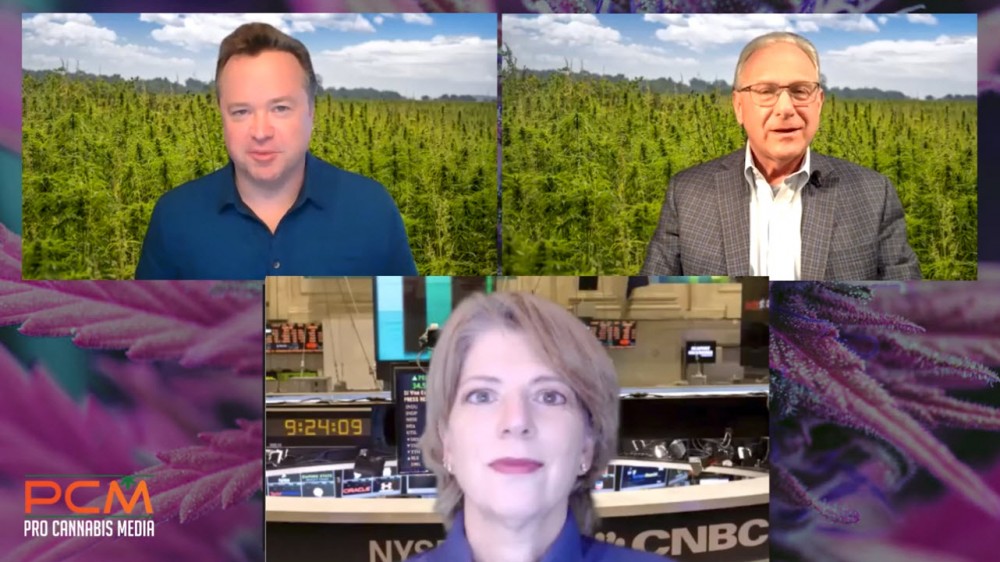 WEED TALK NEWS GOES BRUCE LINTON, ELON MUSK, AND MORE!
OR..