SEC Sues Massroots' Lead Investors for Stock Price Manipulation that Lead to $3.2 Million in Profit
SEC Sues Massroots' Lead Investors for Stock Price Manipulation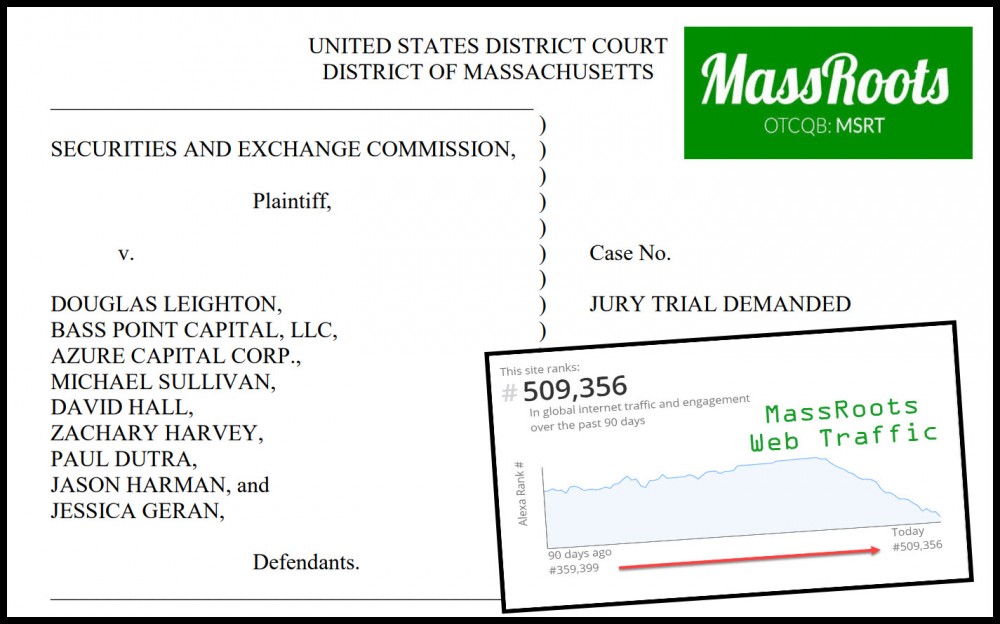 As reported by Cannabis.net months ago here, Massroots, the once promising marijuana startup, was going out of businesses.  At the time the website had been down for 8 weeks and CEO, Issac Dietrich would not respond to comments.  Our sources told us there were more problems coming and much bigger than website issues.  The site did come back online for a few weeks and at that point Issac claimed that everything was great and the site had big plans for the future in an interview with MJ BIZ Daily.  Fast forward to today, the Massroots site has been done for another 5 weeks and news broke today in Boston Federal court that the SEC is suing the lead investor group in Massroots for stock price manipulation and organizing coordinated buying and selling movements, other wise known as "pump and dump" trades.
The SEC court filing alleges Douglas Leighton, Bass Point Capital, Azure Capital, and host of other investors manipulated the penny stock price to their benefit in buying and selling patterns to the tune of a $3.2 million profit in the Massroots stock up through 2018.  The investor group is "demanding a jury hearing" on at least some of the charges, so no full settlement was reached with the SEC before the court document was published.
Cannabis.net contacted Mr. Leighton for a comment and was told:
Statement of ROSE LAW PARTNERS LLP on behalf
Bass Point Capital, Azure Capital and Douglas H. Leighton
Over the past year, we have fully cooperated with the SEC's civil inquiry into the trading of MassRoots' securities. As part of that cooperation, we are pleased to have successfully resolved matters with the SEC without admitting or denying the allegations in the SEC's complaint.
Alan D. Rose, Jr.
ROSE LAW PARTNERS LLP
Leighton, 51, lives in Boston and was an early investor in the Massroots' penny stock.  He is the the manager of Bass Point Capital and listed as the sole officers at Azure Capital. Arcview investment Group was also a big investor in Massroots, once one of their largest holdings with over $7million invested in the company, no word yet from the SEC on if they were involved in the pump and dump scheme.  Arcview has not be named by the SEC or implicated in any documents released by the government at this point. 
The SEC lawsuit claims, among other activities, that:
41. In promoting MassRoots stock to investors, both directly and through others, one of Leighton's goals was to create liquidity for the stock so that there would be more willing buyers for the stock in the public markets. MassRoots stock begins public trading; Leighton and the trading group make up much of the market. 42. On Thursday, April 9, 2015, MassRoots stock became available for public investors to buy when it began quoting on OTC Link. (In contrast to the New York Stock Exchange or NASDAQ, which are centralized exchanges for trading securities, OTC Link allows for stocks to be traded through brokers.) That day, Leighton and two other trading group defendants accounted for approximately 75% of the total retail market volume of trading in MassRoots stock – in other words, three-quarters of the retail transactions in the stock were because of their sales. Specifically, on April 9, Dutchess Opportunity sold 92,380 MassRoots shares (50% of the total market volume), and Hall and Harvey each sold 22,762 shares (another 25% of the retail market volume).
50. Over the following months, Leighton continued to manipulate the market for MassRoots stock by directing the other Defendants to make certain transactions. For example, on or about September 25, 2015, he sent a message to some trading group defendants instructing them to "buy back" 15,000 MassRoots shares each. Leighton provided specific instructions for how to buy the stock, including to stagger the purchases over a period of time. Hall, Harvey, and Dutra each bought some shares as directed by Leighton; Hall and Harvey staggered their purchases over the course of several months after September 2015. These purchases created an artificial appearance of additional willing buyers for MassRoots stock, thus manipulating the market and attempting to keep the stock price from falling. Leighton pressures company insiders not to sell while Defendants evade their legal obligation to report their ownership and sales.
This story is just beginning to unfold as the defendants have decided not to reach a settlement with the SEC and purse a jury trial.  Jury trials can be risky in some ways because it does give you the right to defend yourself and tell your side of the story if you feel you are innocent, but a jury trial opens up the possibility of more people being implicated and entangled in this case.  For example, what did CEO Issac Dietrich know about this stock pump and dump scheme?  The government will subpoena all communications between investors and Dietrich, including email, text, and phone records. Since the SEC is part of the Federal government, they will subpoena Google, Hotmail, Yahoo, etc and get access to all the emails and texts involved in the case.  Did Arcview ever know about the stock manipulation or were they warned about it?  If those conversations existed in print form, the government will be able to get a copy of them from email hosts and phone companies.
New Cannabis Ventures points out in their article covering the SEC filing that:
The SEC alleges that Leighton recruited a group of friends to invest in a private placement prior to MassRoots going public that raised $475K with the defendants buying almost 90% of the stock sold. According to the complaint, Leighton began to promote the stock before it was publicly traded and, subsequent to going public, then meticulously orchestrated buying and selling by the group members through the use of emails, text and in-person communications. Additionally, the regulator alleges that SEC rules required Leighton to report the holdings of the entire group, which he failed to do.
One of the interesting allegations is that Leighton was able to keep track of the transactions of the members of his group with the help of Isaac Dietrich, the CEO of MassRoots, who provided him with Non-Objecting Beneficial Owner (NOBO) list on multiple occasions.
Isaac's last self-written tweet as CEO of Massroots, which was published shortly after our original story ran on Cannabis.net, was quoting John Mayer lyrics and mentioned still having something hidden up his sleeve.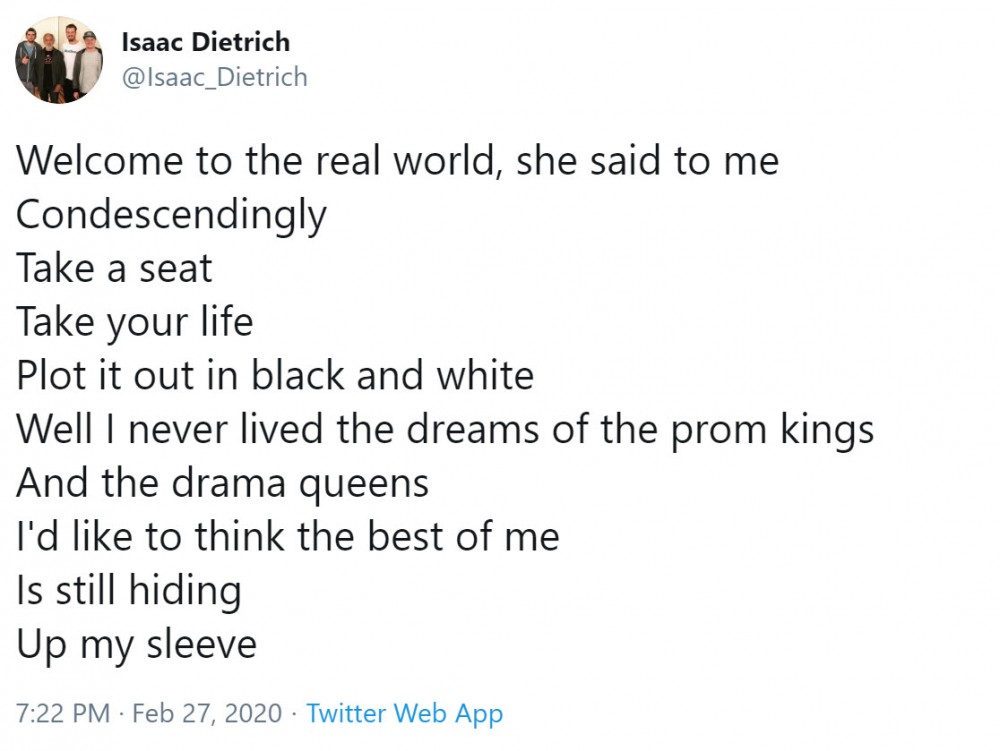 We will find out in the coming months if anyone else was paid to promote the Massroots stock manipulation scheme and if they profited from it.  Once you turn down the government's settlement offer and insist on a jury trial, the government is then highly motivated to bring full charges and penalties, as well as uncover all parties that may be part of the wrongdoing.
MASSROOTS WAS RISKY, READ MORE…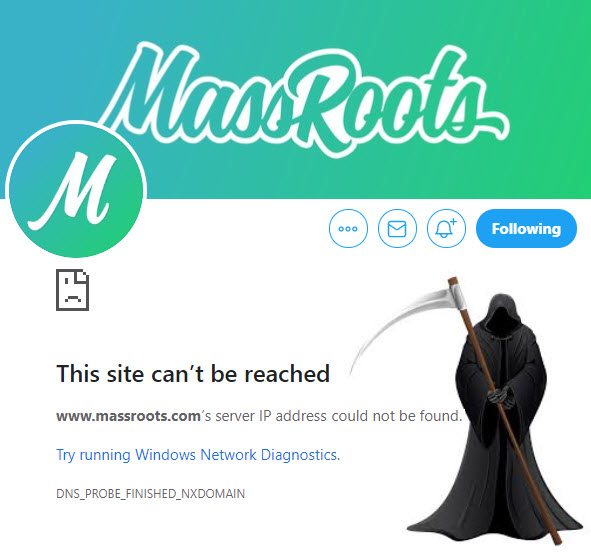 MASSROOTS GOES DARK, IS IT REALLY ALL OVER?
OR..